Fall 2014
Writing for a Purpose
Time: Wednesday mornings from 9:00-10:00
Duration: Oct. 15-Nov. 5 and Nov. 12-Dec. 10 (except Nov. 26)
Location: Evans Library Annex, 2nd Floor, Texas A&M University (room number to be announced).
Ages: 12 and up
Cost: $10 per weekly class ($40 for each 4-week session, or $80 total)
This practical class will focus on persuasive, descriptive and technical writing, not fiction or poetry. This class will equip students to communicate what is important to them - even students who think they don't enjoy writing. Activities will include practice in preparing job proposals, writing instructions, applying for scholarships, and defending their beliefs. The class will include an optional research paper.
You can reserve your spot by emailing me at mcwrite@biographiks.com.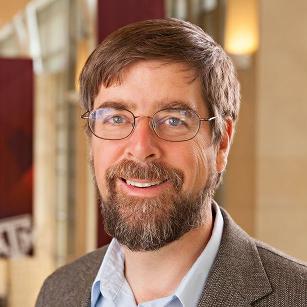 Instructor:
I served as assistant editor and researcher for a small Christian magazine, an academic writer for "Historical Abstracts," U.S. correspondent for a mobile phone blog, and Assistant Verbal Editor for a test preparation company. More recently, I've contributed to homeschool curricula, and to the home education of nine nieces and nephews, as well as our 7-year-old son.
---
Spring 2014 Classes
The following courses were offered for homeschooling families in Spring 2014 at the Community Homeschool Center in Bryan/College Station, TX
Spring Training: Writing
In this "spring training" course for 7th to 12th graders, we won't just talk about the game of writing, we'll play it. We'll practice many different drills that will hone the writing and editing skills of your students. How much can you shorten a story without losing the point? How would you write if you were 70 years old? How accurately could you describe the location of a lost gold mine without drawing a map? Can you turn a court transcript into an interesting news article? How well can you translate Charles Dickens into contemporary English? Let's find out! Ages 12 and up.
Informative and Persuasive Writing
This four-week class will help your junior high/senior high school students to write more clearly, supporting their opinions with facts and reasons. They will have time to polish their work, since most of the assignments will be done at home. The result will be a series of essays or a short research paper - your choice. Ages 12 and up.
World Geography: Africa and the Middle East
In this month-long course, we will explore the cultures, climates, maps, arts, economies and governments of Africa and the Middle East. Other courses will focus on the Western Hemisphere, Europe and Oceania, South Asia and East Asia. We'll eat their food, meet their people, hear their music, write about their countries, and play games that teach the basics of social studies. Ages 10 and up.
Writing and Editing Workshop
We'll write an essay each session, while practicing the nuts-and-bolts of improving sentences and paragraphs. This four-week class will benefit any junior high/senior high school student who wants to become a better writer. It also serves as the second session of the SAT Test Prep Boot Camp, and helps to meet the State of Texas "grammar" requirement. Ages 12 and up.
Research Paper Boot Camp
We'll write a (short) research paper in a month. Your students will learn how to choose a topic that fascinates them, find and document a variety of sources, prepare an outline, turn a rough draft into a final draft, and summarize their research. Excellent preparation for college or life-long learning. Ages 12 and up.
Journalism Workshop
We'll produce our own relaxed version of a daily newspaper - just one issue - doing actual reporting from City Hall and the Courthouse, as well as covering business, sports, family, arts, church, cooking, and education. Students will learn observation and teamwork, and will improve their skills in writing, design, interviewing, and taking initiative. Ages 12 and up.
SAT Test Prep Boot Camp
In January, we focused on the Critical Reading section, which tests reading comprehension, vocabulary and knowledge of sentence structure. Using sample questions I developed, your students will learn strategies for quickly understanding a passage of literature or identifying the best choice to complete a sentence. Ages 14 and up.
---
Cost: $30 for the month of March
Textbooks: none
Biographiks • Michael McGinnis • 802 Ethel Blvd. • Bryan, TX 77802 • (979) 574-6426 • mcwrite@biographiks.com