Pathway: A Family History

A Pleasant Places Project from biographiks


Search
Highlights
Quotes
Index
Conclusion and References
Autographs
Music
Paperback
Preface
1: Rulers of Ireland
2: Publicans to Preachers
3: Gone to Texas
4: West Virginia Home
5: The Swedish Connection
6: Next Stop: Katy, Texas
7: Ruth and Rex
8: Sinners in Salem
9: Yankees Go South
10: Wandering Irish
11: Among the Cajuns
12: Pennsylvania Scotch
13: End of Plantations
14: From Dukes to Doctors
15: Lutherans on the Farm
16: Elva Meets Alpheus
Chapter 11: Among the Cajuns
Robert Perry (42), great-grandfather of Ruth O'Bryan, was born in Westmoreland County, PA (east of Pittsburgh), but his father Samuel Perry moved to Campbell County, KY when he was very young.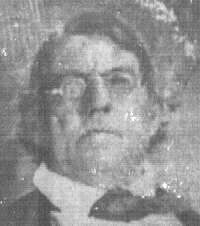 On his marriage document, written in French by the Catholic priest, he calls himself a native of York County, PA (and signed his name very large). He received the best education that Kentucky could offer. According to his youngest daughter Mary Augusta, he ran away from home at the age of 19, carrying all his possessions in a little bundle. His widowed mother Mary McGrew wrote to him, "Ah, my son, when you were small you trod upon my toes, but now you tread upon my heart."
Settling in Louisiana, he enlisted on Sept. 26, 1814 for six months as a first lieutenant in Captain Fortune Penne's Company of Drafted Militia, Col. Alexander De Clouet's Regiment, stationed at year's end at Ft. St. Leon where he was sick on March 31, 1815. Tradition says that he fought in the Battle of New Orleans under Andrew Jackson, alongside a ragged, outnumbered bunch of American adventurers and French pirates. Commerce between New Orleans and Texas was getting ready to boom. In 1818 he bought a tanyard on the Grand Prairie near Opelousas, and married Ezemily Booth (43) two years later. By 1827, he owned stores on each side of the Vermilion River, with a tanyard across from them. He also owned a cotton plantation, a corn plantation and a sugar plantation, besides other holdings.
By 1830, Robert also had two keel boats and a schooner, and his career on deck gave him the title "Captain." Later his son Augustus ran the shipping business. One 56-foot, 56-ton schooner which Robert owned was named "Augustus" in 1832.
He owned the "Lady of the Lake" in 1833 and the "Kosciusko" in 1838, all two-masted but smaller than the "Augustus. On Bayou Chicot, he owned a tavern and a mercantile store. He also acquired land in Texas. Colonists gave him some of it as payment for supplies, offering land certificates or "skrip" instead of money. So, as the late historian Dennis Gibson points out, Robert Perry was strategically placed on both land and water routes between New Orleans and the new Texas colonies, with outposts on the Opelousas Road and the Old Spanish Trace. Lily Wood, his 1840 ante-bellum home built by slave labor, still stands across the river from Perry, LA, and has been nominated to the National Register of Historical Places. It was sold in 1901 for $11,500 to Alcide and J.G. LeBlanc, whose family still owns it.
In 1817, Captain Robert Perry already owned a tanyard on the Vermilion Bayou when he was awarded a contract to build a bridge across the bayou on property he owned near his tanyard. The settlement that was called Perry's Bridge (or in French, Pont Perry) became the main commercial center of the bayou, predating the founding of Lafayette in 1823 and Abbeville in 1845. It probably predated Robert Perry as well, since the cemetery in the town may be older than 1800. The bridge must have been used heavily for cattle drives, since it needed frequent repairs. It was remodeled in 1828 to allow boats to go upriver to Lafayette. Robert Perry owned a store underneath the bridge.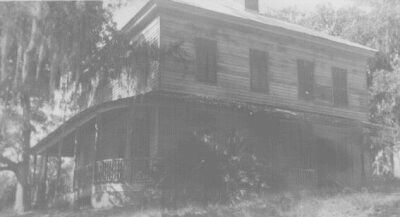 In 1844 Robert Perry's son-in-law Daniel O'Bryan sponsored the bill in the Louisiana Legislature that created Vermilion Parish (and made Robert Perry the parish's first sheriff), and he arranged for the parish seat to be located at the town of Perry's Bridge, where his father-in-law owned significant property. The local Catholic priest, Father Antoine Megret, had asked Robert Perry about moving the Catholic chapel to Perry's Bridge. According to one tradition, Captain Perry coolly offered the priest a low swampy spot near the bayou. Or perhaps Megret disliked the fact that Perry's Bridge, already part of a Methodist circuit, was a center of Protestantism.
At any rate, Father Megret began subdividing his property a few miles upriver near his chapel and offering lots for sale. The new town was named Abbeville and within a year it was larger than Perry's Bridge. After further wheeling-and-dealing by Megret, the question of moving the parish seat was placed on the ballot in 1848, and Abbeville won out over Perry's Bridge by a single vote.
Abbeville was officially incorporated in 1850, but court sessions were still held in Robert Perry's store. Rivalry was contining between Perry's Bridge and Abbeville over the location of a permanent courthouse, which had not yet been built.

Concern over the growing influence of Abbeville motivated 44 inhabitants of the Perry's Bridge area to pledge money to build a Catholic church in Perry -- and some of them weren't even Catholic! Robert Perry himself offered $250, many times more than anyone else except John Stiffel (who pledged $100), while Daniel O'Bryan pledged $25. Ironically, all of Robert Perry's children later converted to Catholicism, beginning with Mary Alzenith Perry.
The Catholic church was never built in Perry, though a Methodist church was, and in 1854, Abbeville was made the parish seat of justice. About the same time steamboats replaced the overland cattle routes from Texas to New Orleans that had been so important to Perry's Bridge. The railroads bypassed the town at the turn of the century. Today, Perry, LA is not very big.
According to Robert's daughter, most of his wealth consisted of slaves, so his estate dwindled drastically after the Civil War. Even so, at his death in August 1852, Robert Perry owned much property. Besides his holdings in Vermilion Parish, he possessed fourteen parcels of land in St. Landry Parish, valued at $5396.64. These included the fifty-acre "Stephen's Place," adjacent to a tract on Bayou Chicot, which was next to another 40-acre tract. Perry owned a store in the village of Bayou Chicot, occupied by William Kenhead. Elsewhere in St. Landry Parish, he owned tracts of 162, 168, 177 and 247 acres each, plus five more 160-acre tracts and "Hanchett's Tanyard." In 1849, Perry had also purchased much of the real estate of his wife's relative Robert E. Booth in Jefferson County, Texas.
Ezemily Booth (43), the wife of Robert Perry, was the daughter of Mary "Polly" Moss (87) and Reuben Booth (86).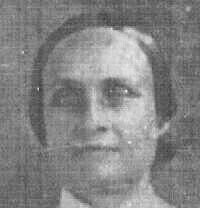 Most of her family settled in Texas. Born in Georgia in 1804, she married Robert Perry in 1820, when she was 16 and he was 33. Their marriage document called her Miss Ezemial G. Booth. According to her daughter Mary Augusta, "What union reigned between them! I never saw a cloud. My mother told me, however, that for a short time my father seemed inclined to wander from home, but she with womanly tact recalled him by her delicate attentions and by making home a happy one."
Ezemily gave birth to 16 children, including Mary Alzenith Perry, but five died very young. Her two-year-old daughter Eveline was drowned at home, and another two-year-old daughter, Amanda, died of sickness. Ezemily was especially grief-stricken by the unexpected death of her son Oliver, who died of typhoid fever after the Battle of Bull Run. She broke down when his body was returned to the family in Louisiana.

Several daughters died of consumption (tuberculosis), most of them quite young. No wonder that when her daughter Laura wanted to stay at the Catholic school at Grand Coteau to become a nun, Ezemily wouldn't hear of it. She said, "A Perry could not stand the religious life, she would die of consumption." She likewise withdrew her daughter Adeline from the Catholic school for health reasons. But her youngest daughter Mary Augusta lived as a nun at Grand Coteau until her death in 1934, when she was almost 90. Ezemily herself succumbed to Abbeville's yellow fever epidemic in October 28, 1867. According to Mary Augusta, she was never baptized or christened until her deathbed, at the hands of a Catholic priest.
Auguste Frontage was born in Abbeville, LA about 1855, but spent most of his career in Texas. He was descended from Sieur Pierre de la Frontage, a French nobleman who led many settlers from Canada to Attakapas Parish, LA. Having gained fame as a road builder while still a young man, Auguste was awarded contracts throughout Louisiana and later, Texas as well. He is legendary for his uncanny skill at choosing the ideal route on which to build, and many interstate highways in Texas run alongside one of his roads for at least part of their course. Even today they are traditionally called "frontage" roads, or sometimes, "access" roads, after his son-in-law and partner Claude Accesse.
Gideon Macon (1398), Oliver Henry O'Bryan's fifth-great grandfather, was born in Saone, in the Loire region of France in 1637, but came to England like many of his fellow Huguenot Protestants fleeing religious persecution. Migrating to Virginia, he became an interpreter for the Indians on behalf of Governor Berkeley, since many Indians spoke French. He served in the Virginia House of Burgesses from 1693-1696, and was an Anglican vestryman (trustee) for the Bruton Parish Church, Williamsburg, VA and St. Peter's Parish Church, New Kent County, VA. He is mentioned extensively in records of meetings in the St. Peter's Parish Book. He is the grandfather of Elizabeth Massie (349), the mother of Nathaniel Moss.
Nathaniel Moss (174), Gideon Macon's great-grandson, moved from Virginia to Georgia after 1782 with his wife Joanna Johnson (175). Between 1784-1798, he was an appraiser in Wilkes County, GA. They received land in Vermilion Parish in 1802 and settled in Lafayette, where he died in 1824. The 1820 Census in St. Martin records that his household had six white males, two white females and 19 slaves. His estate was settled on September 25, 1826, listing five children in Lafayette Parish, one in St. Landry. Their daughter Mary "Polly" Moss (87) and Reuben Booth (86), a Revolutionary War veteran from Virginia, were the parents of Ezemily Booth, the wife of Robert Perry. Reuben died in Woodville, MS in 1817, but much of his family settled in Texas. Nathaniel's father John Moss, Sr. (348) bought land in Goochland County VA in 1740, and provided food for the Continental Army there.
Thomas Berwick (166), the great-grandfather of Daniel O'Bryan, worked as a surveyor for the Spanish government in Florida and Louisiana, though some family traditions say he was a physician. Thomas Berwick was born about 1740 in Pennsylvania, (or England or Scotland). Depending on the language of the government record keeper, he is called Burwick, Barwick, Thomas Berviquet and Tomas Bairvique. In 1760, though surely born an English citizen, he became a surveyor for Spanish-controlled West Florida (Pensacola), at a time when relations were not friendly between English and Spanish colonies.
Thomas Berwick is said to be the first white settler west of the Mississippi, coming first to Opelousas then New Iberia.
On April 27, 1769, Thomas appeared before the West Florida Council in Pensacola "setting forth that he and his wife and one child and expects some more of his family shortly from Charles Town. That he is desirous of obtaining a tract of land for himself and them to cultivate. Therefore, praying for 500 acres or whatever quantity to the council would seem meet, wherever vacant near Natchez (MS)..." But Gov. Bernardo de Galvez wanted Thomas to become royal surveyor in sparsely-settled Spanish Louisiana, so the family, with a second baby now, moved to the present site of Opelousas, LA. In fact, Thomas laid out Opelousas, which he did so expertly that Lt. Col. Francisco Bouligny hired him to lay out a second site for New Iberia on Bayou Teche. The first site had sunk beneath seven feet of floodwater.
In 1780, Thomas was put in charge of constructing roads and buildings, as well as moving the settlers from Malaga to New Iberia. At first, the Malagueños had held back from tending their new fields, knowing that when the harvest was done, they would lose the free labor of the government-supplied slaves who were planting corn, rice and tobacco for them, as well as constructing their settlement. But Bouligny fixed that by issuing a few appropriate threats before he departed from New Iberia in August. He left Thomas and another man in charge of the rest of the building projects. The Berwicks first lived on Bayou Teche, but Thomas believed a big port could be established at the mouth of the Atchafalaya River, feeding into the Mississippi. His son Joseph's settlement on the west bank of the river later grew into the town of Berwick. Thomas died March 28, 1789, perhaps still in his 40's. Berwick Bay is named after his family.
Thomas Berwick's wife Helena "Hypolita" Brigitta Wallace (167) was born in Dublin, Ireland on August 14, 1748. Her parents took her to Scotland as a small child and finally to Pensacola FL when she was four years old. They were married on her 20th birthday, August 14, 1768 in Charles Town, SC. Thomas' death left her with six children under twenty. Helen returned for a few years to their previous residence on the Bayou Teche, which she named Ellerslie after her Scottish home, and may have married William Newman. Historical records in various languages list her as Helen Ouzez, Elena Ouzez, Helene Wales, Elenore Wallis and Elena Bois. She died October 15, 1815. Four years later, her son Thomas told explorer James Leander Cathcart that she was buried on the altar of an thirty-foot-high Indian mound on the family farm in Morgan City, LA.

Thomas' daughter Mary Berwick (83) and John Merriman (82), a "Lutheran" (Protestant) from Ireland, were wed on June 10, 1794 at Opelousas, LA. In 1796, John Merriman petitioned for land on the east side of the Vermilion River, between the Boudonsque and the McCarty tracts. They became the parents of Eleanor Merriman (41), George O'Bryan's first wife. By the way, though the O'Bryans and their relatives came to Cajun country at a very early date, staying there for more than a century, none of the direct ancestors of the McGinnis branch intermarried with French descendants (Gideon Macon doesn't count, not being Cajun, and neither does Auguste Frontage, being fictitious).
MAPS
Perry, LA
Opelousas, LA
Abbeville, LA
Bayou Chicot, LA
Grand Coteau, LA
New Iberia, LA
Berwick, LA
Morgan City, LA

Next... Chapter 12: Pennsylvania Scotch



---
  Preface  Chapter   1   2   3  4   5   6   7   8   9   10   11   12   13   14   15   16   Conclusion
Narratives are taken from Pathway: A Family History, and may be freely distributed for non-commercial purposes.
© 1996-2004, Michael McGinnis, Bryan, TX
---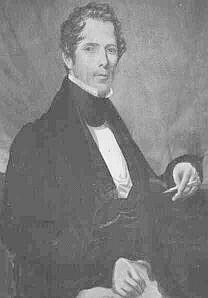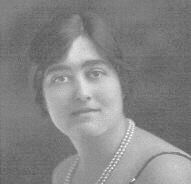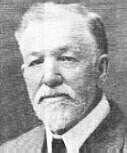 &nbsp