Pathway: A Family History

A Pleasant Places Project from biographiks


Search
Highlights
Quotes
Index
Conclusion and References
Autographs
Music
Paperback
Preface
1: Rulers of Ireland
2: Publicans to Preachers
3: Gone to Texas
4: West Virginia Home
5: The Swedish Connection
6: Next Stop: Katy, Texas
7: Ruth and Rex
8: Sinners in Salem
9: Yankees Go South
10: Wandering Irish
11: Among the Cajuns
12: Pennsylvania Scotch
13: End of Plantations
14: From Dukes to Doctors
15: Lutherans on the Farm
16: Elva Meets Alpheus
Chapter 12: Pennsylvania Scotch
Bartholomew Anthony (372), the great-grandfather of Jacob Anthony Haner, came to America in 1759 from Leyden, Holland. An ancestor of Ruth Abigail Nourse, he was also called Bartholomeus Antonie or Bartholomes Antony. On May 28, 1761, he married Catharina Peck (373) and moved to Saugerties, Ulster Co., NY. In 1770 he moved to Schaghticoke, Rensselaer Co, NY. In 1776 he lived in Albany, Albany Co., NY. On Nov. 11, 1780 he was serving in the Revolutionary War. In 1800 he lived in Cobleskill, Schoharie Co., NY and died in 1818.
Christian Piser (374), another great-grandfather of Jacob Anthony Haner, born Christian Peeshaar, son of Jurian and Marytjen Peeshaar, in Kingston, Ulster Co., NY in 1723.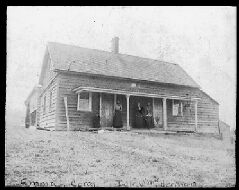 Jurian's family probably came from the German Palatinate, while Marytjen is a Dutch name. During the American Revolution, Christian served in Capt. Cornelius W. V. Denburgh's Company of Col Peter Yates Regt. of Albany as of Oct. 22, 1780. He married Cattrina Schwerin (375) in 1786. In 1790 they lived in Pittstown, Rensselaer Co, NY and both are buried in Old Lutheran Cemetery, Schaghticoke, NY. Christian's daughter Eva Piser married Bartholomew's son Jacob Anthony on Mar. 21, 1786.
Dorothy Dixon (47), the mother of Kate Haner and Mary Elizabeth Haner, was born in Selside, Westmoreland County, England in 1816. At age 20 she sailed from England to America, having "left religion behind," according to her granddaughter Jennie Nourse Putnam. Dorothy married Jacob Haner about 1839. After his early death she ran a boot and shoe store at Common and Franklin in New Orleans, where she lived from 1852 to 1855. She married Mr. Reynolds about 1856, and she continued to live at Common and Franklin until 1860, when she moved to 238 Common Street. She lived at 469 Rampart Street in 1861. By 1880 she had moved in with her daughter and son-in-law, Agnes Jane and grocer John C. Ong, on Coliseum Street, New Orleans, between Toledano and Louisiana Avenues. She died there on September 17, 1882 of sclerosis of the spinal cord.
Jacob Anthony Haner (46), the father of Catherine A. Haner, was born in Schoharie County, NY in 1818. His mother Mary Anthony (93), the daughter of Jacob Anthony and Eva Piser, was christened on January 10, 1796 at Zion Evangelical Lutheran Church, Cobleskill Township, Schoharie County.
In 1842 Jacob Anthony Haner and his English wife Dorothy Dixon lived in New Orleans at the corner of Customhouse and Triune Streets, while he worked at the Nashville Railroad ticket office on Canal Street. In 1842 and 1843 he ran a grocery and coffee house at Canal and Triune, but by 1846, had moved his business to Circus and Common Streets, where they lived. In 1849 he owned the White Hall Coffee House at Common and Rampart, near Poydras Street, and a shoe store at Commerce and Franklin. He died at his coffee house on June 5, 1849 at half past two p.m. at the age of 31.
Samuel Perry Sr. (168), grandfather of Robert Perry, was born in Ireland along with his wife Annis Watson (169) and came to America in 1731 or 1732, settling in Westmoreland County, PA. He reported for military duty on June 4, 1746, with other officers under him. Ordered to find quarters in Albany, NY, the men were so poorly supplied that they threatened to desert until Gov. Clinton provided 150 blankets for them, scarcely one for every two soldiers. Perry settled in Cumberland (Franklin)County, PA.
"A certain Samuel Peary left McDowell's Fort on Wednesday afternoon, only going to put his horse to pasture, and had with him a little boy. Neither returning that night, men were sent from the fort who found Peary scalped and his body covered with leaves."


Col. John Armstrong, Nov. 8, 1756, letter to Gov. Denny
The Indian attack left 19 soldiers and settlers missing or dead. In 1769 Samuel's widow Annis Watson Perry with sons Samuel and David were living within the bounds of "Upper West Conochequa" Church between Mercersburg and Cove Gap. A deed in June 1773 shows Annis Perry and her sons sold land to Samuel Smith, Taylor.
Samuel Perry Jr. (84), the father of Robert Perry, was born in 1742, and lived most of his life in Westmoreland County, PA. He was 14 when his father was killed by Indians. Samuel is recorded as a Continental soldier in the 7th Pennsylvania Company under Captain Samuel Montgomery in 1781, and in the Fourth Company of the 1st Pennsylvania Line in 1783. Soon afterward, with his wife Mary McGrew, he moved to Campbell County, KY. As early as June 3, 1785, they owned land on the Ohio River near the mouth of the Little Miami River. His estate was settled in the fall of 1796. He bequeathed 1,000 acres to his children, located opposite the mouth of the Little Miami. In 1816 they divided it up. Robert, already in Louisiana, assigned his brother David to represent him in his share of the land. He finally sold it in 1848 and 1849.
Mary McGrew (85), the mother of Robert Perry, operated a ferry after her husband's death, across the Ohio River at the Licking River near the Little Miami River, as perhaps the first female ferryboat operator in Kentucky. When the county proposed in November 1795 to build a new road in that area, they specified that it must follow "the nearest and best way from Newport to the Widow Perrys on the Ohio." The road was to run from George Town Trace to the salt works on Bank Lick, across Licking River to the Grassy Creek Road, then to Mary Perry's ferry on the Ohio River. On April 4, 1796, the county licensed Mary to keep a ferry on her late husband's lands. The county proposed another road on January 8, 1798, this time through unimproved land owned by Mary, and the county ordered the sheriff to "ascertain the injury that said Mary Perry and the Heirs of her deceased Husband will sustain from the opening of said Road through their Lands." The county courts ordered Mary's hired hands to help maintain these roads. On December 23, 1801, Mary married Rees Gaddis, but her daughter Ann kept the right to stay at the Ferry Place as long as Mary lived. Mary dwelt on the Ohio River, across from Cincinnati, until her death on December 16, 1836.
Robert McGrew (680), Mary's Scots-Irish great-grandfather, may have been born in Scotland about 1675, before his family was sent to Ireland. A 1694 church document in Omagh, County Tyrone, Ulster (Northern Ireland) was signed by William and Robert McGrew. Robert immigrated to Lancaster County, PA in 1726 or 1727 with his wife Isabella, five sons and two grandchildren. When he arrived, he was wearing a Blue Scotch bonnet or Glengary cap. Originally part of the Highland Scotch Clan Macgregor, the family McGrew left Scotland to avoid religious persecution and for other reasons. Declaring them outlaws, the king of England confiscated the Macgregor land and commanded them not to use the name Macgregor. Of those who chose the name McGrew, most settled in County Tyrone. In Pennsylvania, Robert's family lived near Petersburg (now Dillsburg) in Adams County (then Chester County), 3 miles northeast of Millersburg and 20 miles north of Gettysburg. Pennsylvania, a haven for religious refugees, attracted many Scotsmen. Robert died about 1745 and is buried in Chestnut Hill Burial Ground, Adams, PA, one mile west of Heidlersburg on PA 234.
Robert's son John McGrew (340) was born and married in Ireland. The records of London, Gordon Township, Chester County list him as a freeman in 1734 and 1735. East Nottingham Township taxed him between 1732 and 1763. He acquired land in Tyrone Township, York County (now Adams County) in 1741 and 1742. In Tyrone Township, adjoining Huntingdon Township, he obtained a warrant for a tract of land from Thomas and Richard Penn in 1750, and sold the land to William Delap, an Irish Quaker, in 1766. John was a member of Christ Church, Huntingdon Township, York County. John's will, dated July 6 1775 and probated exactly five months later, provided for his "beloved wife, Elizabeth, directing that his grandson should pay rent to her for the land he lived on. The will divided his clothing in half between his "trusty and well beloved sons" Archibald and William. It also gave the family Bible to William and bequeathed 10 pounds to the Church as a permanent endowment "for the use of the poor."
Mary's father William McGrew (170) lived in York County, PA, in 1766, and served in the American Revolution. He was married twice. The family later moved to Westmoreland County, PA. In 1756, with his father John and brother Archibald, he signed a petition from York County to Governor Morris for "Aid and Assistance" during the French and Indian War. The petition was also signed by Thomas Bracken, father-in-law of Archibald and William. On 31 July 1758, his father John sold 200 acres of land in Tyrone Township to William. The land was part of 329 acres deeded in 1750 to John, who mentioned Rattlesnake Hill in a description of one piece of his land, which he bequeathed to his grandson Archibald.
William Bracken (684), great-grandfather of Robert Perry's mother Mary McGrew, was born in the 1670's, probably in Lancashire, England, and apparently the first of his line in America. Records call him a yeoman. He landed in Philadelphia on August 25, 1699, aboard the sickness-laden ship "Britannia," which had come from Liverpool under the command of Richard Nicholes. Many of the passengers were from Yorkshire and Lancashire. On July 25, 1699, while on this ship William Bracken witnessed George Goodsell's will. So he was probably a young man but not a child, old enough to witness a will 50 years before his death. Because of the illness on the ship, the Monthly Meeting of Friends (Quakers) in Philadelphia appointed a committee on August 25, 1699, "to assist the sick and weak passengers from Liverpool," which probably included William Bracken.
Fifteen years later, on August 29, 1714 the Friends in their meeting resolved "whereas 30 shillings were lent to William Bracken, he being now able to repay, therefore Anthony Morris and William Hudson are appointed to write to him so he might return the money again for the use of other poor Friends." Although this story suggests he was a Friend, this family was later connected with Holy Trinity (Old Swedes Church) in Wilmington, Delaware, a Swedish Lutheran congregation until 1790. The Stalcops, ancestors of Polly Hoagland McGinnis, also worshipped at this church in those days. And William's son John and his family seemed to have been Presbyterians in North Carolina and during their early years in Sumner County, Tennessee.
On July 14, 1702, William Bracken applied for 100 acres as a land grant near Red Clay Creek (New Castle Co., Delaware). It was not his only property, for in 1726-1727 he gave 200 acres to his son Thomas Bracken (342) and 150 acres to his son John. On April 8, 1749, he drew up his will, naming his wife Hannah, seven children, four grandchildren and four sons-in-law as beneficiaries. He died later that year in New Castle Co., Delaware. His will was probated on Dec. 28.

MAPS
Cobleskill, NY
Site of White Hall Coffee House, New Orleans, LA
Widow Perry's, Newport, KY
Dillsburg, PA
Huntingdon Township, PA
Rattlesnake Hill, Adams County, PA
Red Clay Creek, New Castle, DE

Next... Chapter 13: End of Plantations



---
  Preface  Chapter   1   2   3  4   5   6   7   8   9   10   11   12   13   14   15   16   Conclusion








 ;


Narratives are taken from Pathway: A Family History, and may be freely distributed for non-commercial purposes.
© 1996-2004, Michael McGinnis, Bryan, TX
---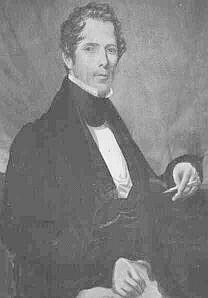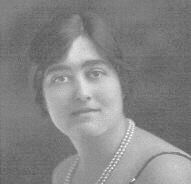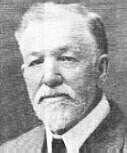 &nbsp